Our Leadership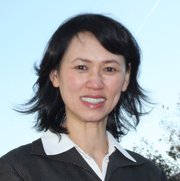 Thu-Thuy Truong has been with VNHELP for over ten years. Currently the board of director's chairperson, Ms. Truong served as the special events chair from 2001 to 2003 and chairperson of the board from 2006 – 2011. In her various roles at VNHELP, Ms. Truong has helped VNHELP define its mission and objectives, developed new programs, design project evaluation, form partnerships with other nonprofit groups, and promote VNHELP's financial health through building relationships with corporations, financial institutions, businesses, and individual donors. Aside from VNHELP, Ms. Truong is also a board member of the American Red Cross Silicon Valley Chapter and a founding board member of Vietnamese American Professional Women of Silicon Valley, an organization dedicated to the professional and personal growth of Vietnamese American women. She is also co-founder of TTi, Inc, a test equipment manufacturing company specializing in PC Disk Drive media glide and Magnetic Certification Testing. Ms. Truong currently heads the company's marketing division. Before TTi, she was an engineer and marketing specialist for IBM. Ms. Truong earned her Bachelor of Science degree in Chemical Engineering from University of California, Berkeley.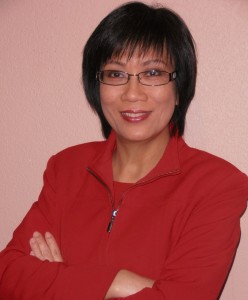 Thu Do is the President and Executive Director of VNHELP and has been part of the organization since its inception.  In VNHELP's first 14 years, Ms. Do played core leadership roles for the organization in various capacities. Then, in 2006, she left her 22-year engineering career in Silicon Valley's tech industry to become a fulltime volunteer director for VNHELP, later becoming the organization's first full-time staff member in 2010.
Ms. Do's technical skills followed her into the nonprofit sector: she's helped create and automate many processes and tools to improve the organization's structure, transparency, cost-efficiency and public image. Under her leadership, VNHELP evolved from a charity organization with a $5000 budget to a sustainably-focused international development agency with more than one million dollars in annual receipts. When not busying herself with VNHELP-related projects, Ms. Do enjoys playing the piano and ballroom dancing. She is passionate about volunteerism and community engagement. She was a co-director and anchorwoman for Vietnam Liberty Television between 1984 and 1987 and served as president of both the UC Berkeley and Contra Costa College Vietnamese Student Association during her university days. Ms. Do was featured on ABC 7 Television's Profiles of Excellence in 2003. She graduated from University of California, Berkeley with a degree in Computer Science in 1984.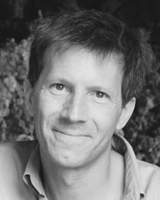 Dominic Montagu is an Associate Professor of Epidemiology and Biostatistics at University of California, San Francisco (UCSF) and Lead of the Private Sector Healthcare Initiative at the UCSF Global Health Group. His work is focused on the private delivery of health services in developing countries and on market function for health services and health commodities. Dr. Montagu holds an undergraduate degree in architecture from MIT, as well as masters degrees in business administration and public health and a doctorate in public health from the University of California, Berkeley. He has worked extensively in Africa and Asia, including five years in Vietnam where he was the country director for the American Friends Service Committee and country advisor for the Population Council. Dr. Montagu has served as the secretariat for the World Health Organization's project on the Non-State Sector, and has been a co-investigator on HIV/AIDS impact and service assessments in Botswana and Rwanda. Dr. Montagu has published papers on a range of issues related to developing country health service delivery.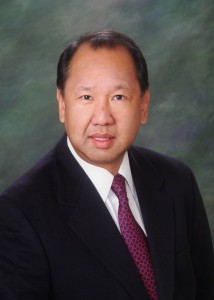 Thinh Tran has been a board member of VNHELP since 2010. He is president and chief executive officer of Sigma Designs, a semiconductor firm he co-founded in 1982. Under Mr. Tran's leadership, the company has grown from a small start-up to a multimillion-dollar public company, weathering the many ups and downs of the industry, economy, and rapid changes in technology. Prior to founding Sigma Designs, Mr. Tran was employed by Amdahl Corporation and Trilogy Systems Corporation, both of which were involved in the IBM-compatible mainframe computer market. Mr. Tran received a B.S.E.E. from the University of Wisconsin in 1974 and his M.S.E.E. from Stanford University in 1975.
Yen-Thao Nguyen 
Coming soon…