On Oct.1, the new An Phu Primary School officially opened its doors to students and community members after construction was completed in September. The new school has five classrooms for students from grades 1 to 5, a staff room, lavatories (which, unfortunately, are still lacking in manyVietnamese schools), and new furnishings.
An Phu is located north of Saigon, close to Vietnam's border with Cambodia. Many of the students are ethnically Cambodian, which makes them ethnic minorities in Vietnam. Our hope is that this new school will play a part in closing the education gap between Vietnam's ethnic minorities and the majority Viet Kinh population. We want these children to be able to pursue early education, helping them succeed later in life.
A big thanks goes out to the Nepheli Foundation for their generosity in supporting this project. Check out some of the photos below: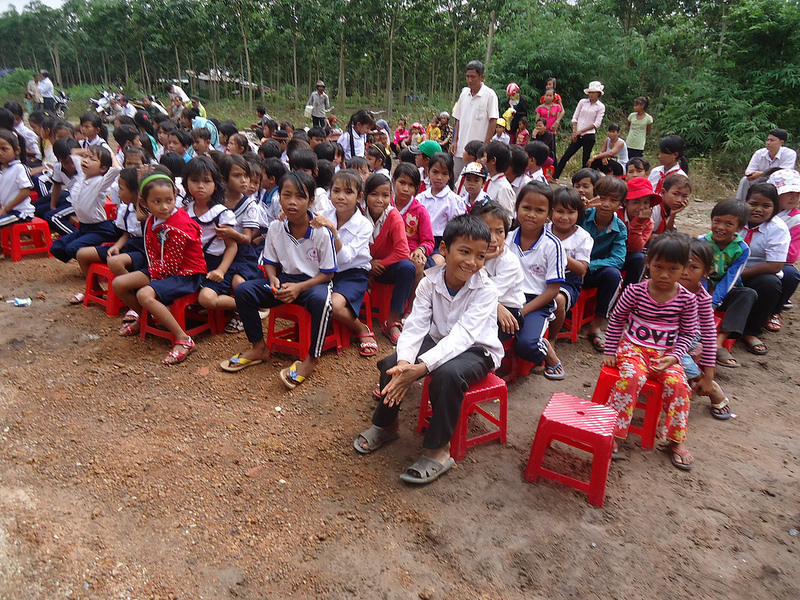 Students lined up,  ready to use the new classrooms.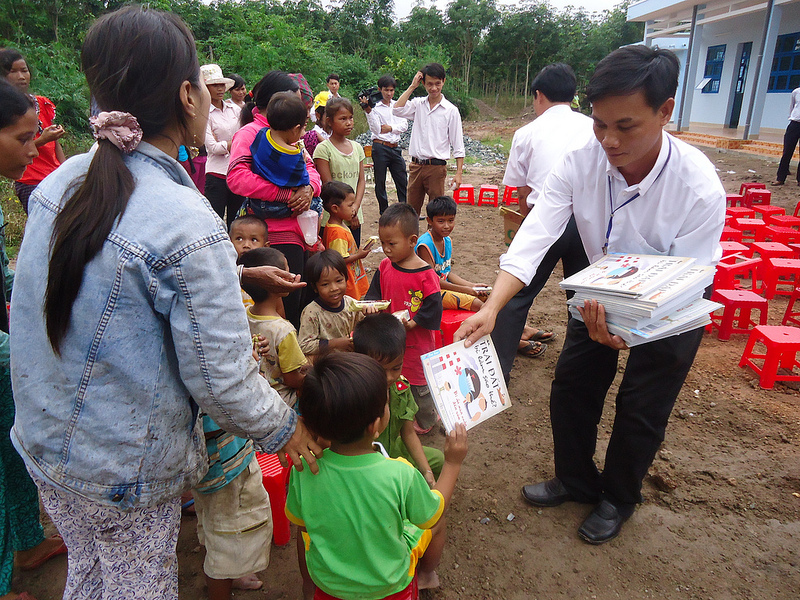 The kids get books as gifts. Looking forward to seeing them become awesome readers.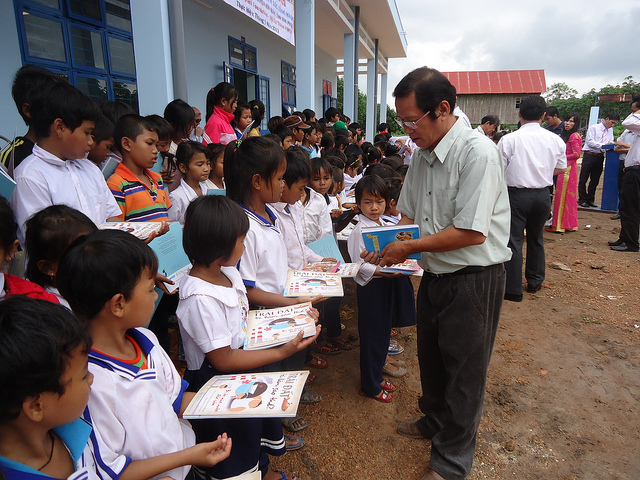 More books, bright students.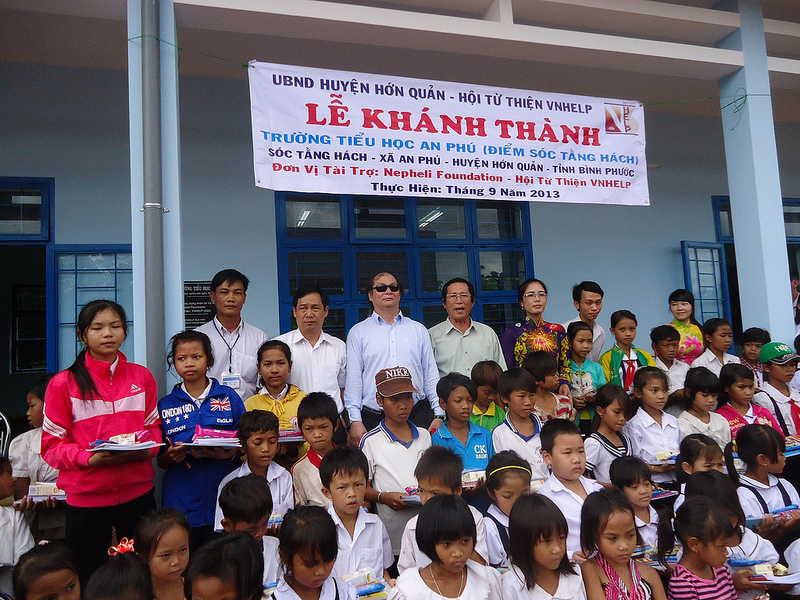 Group photo in front of the school. Everyone gets a little serious in front of the camera.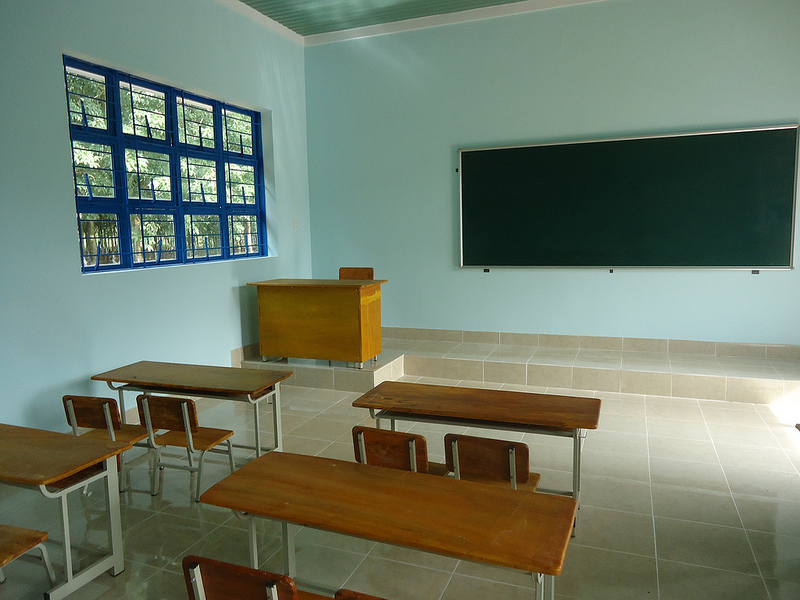 A view of the classroom, clean and ready for use.
A view from outside. (Don't mind the rag on the floor, just giving things an extra scrub for the special day. It's important to take care of our schools, folks!).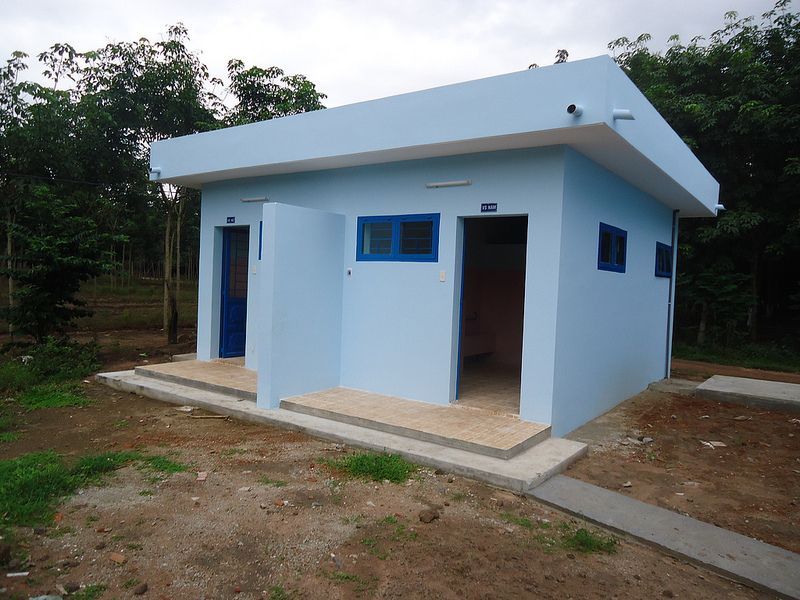 The ever important lavatories. Many schools are still in need of bathrooms and washing facilities. They'll make a big difference for the students' hygiene and health habits.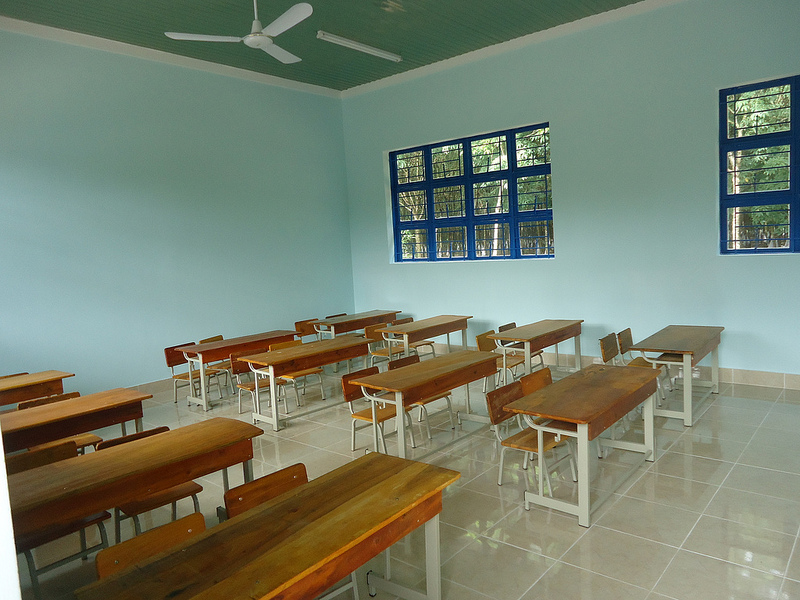 Another view of the classroom. See the greenery through the window? Beautiful and verdant, isn't it? Let's hope it doesn't induce too much daydreaming though!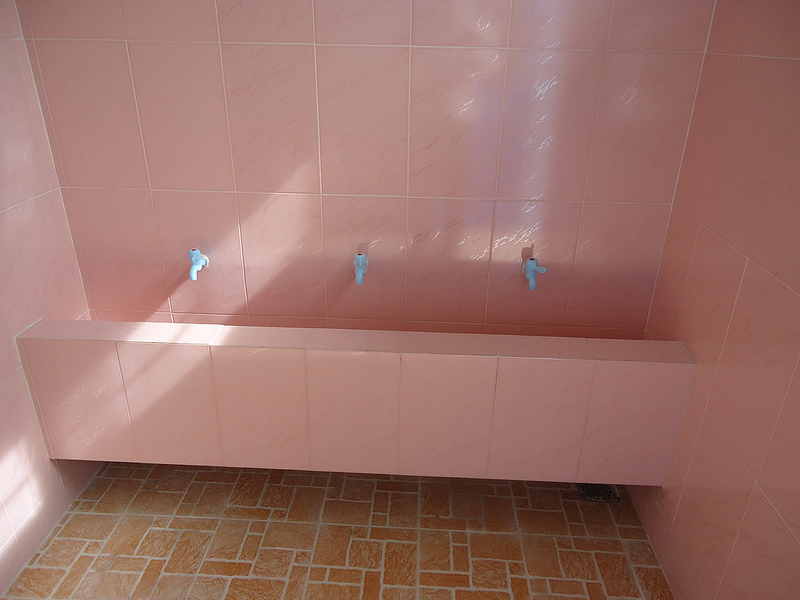 Here is where the students wash their little hands.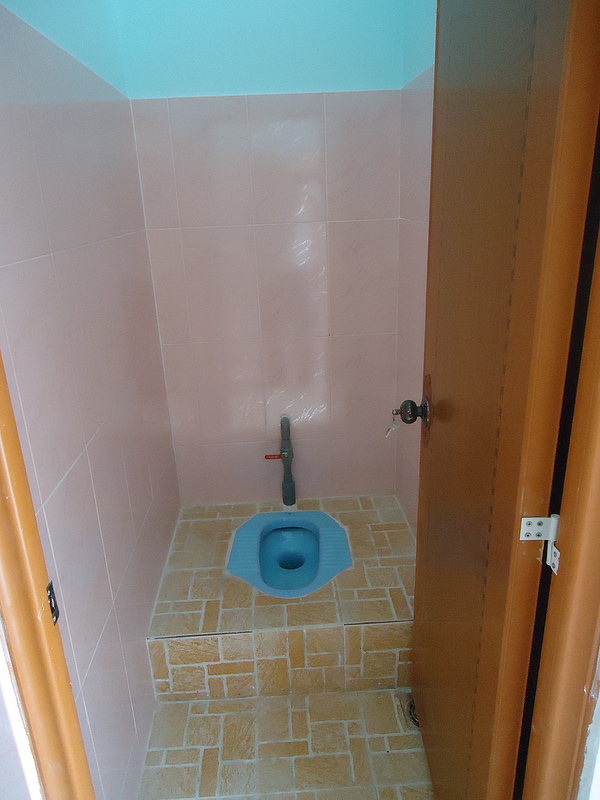 Squat toilets are culturally appropriate.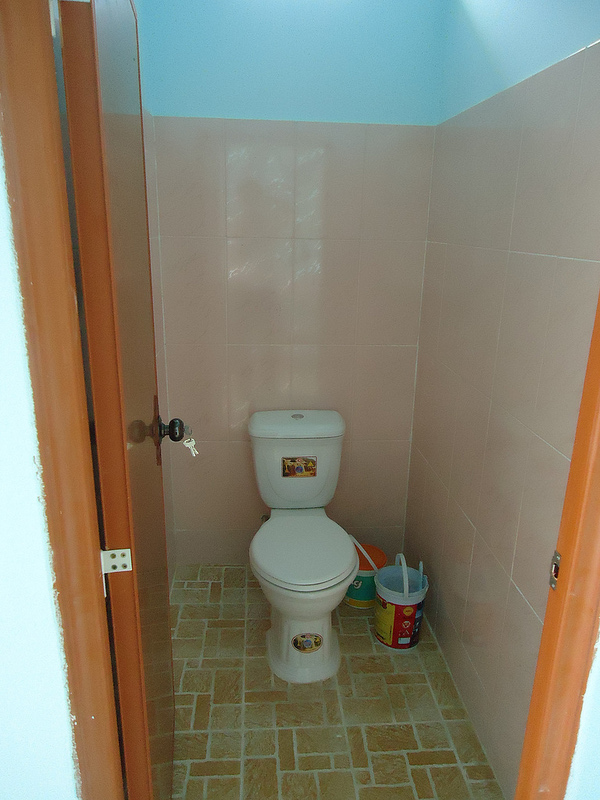 But we also have a flush toilet if students prefer that.
Our best wishes to the An Phu community. We know this school will make a big difference, and we will definitely be visiting often to see how the school is helping the community.
Tags: An Phu, education, school construction