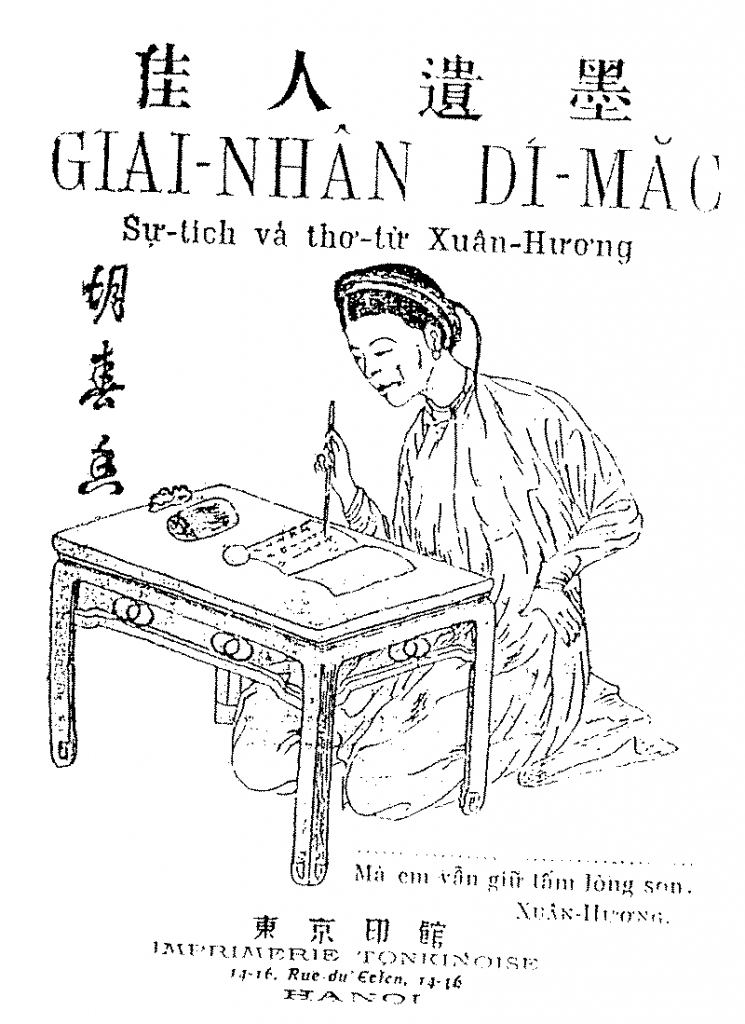 For our second Women of Vietnam feature, we're taking a closer look at Ho Xuan Huong, one of Vietnam's most beloved poets often referred to as the "Queen of Nom Poetry."
Even though her poems are widely known and there are even a number of streets named after her in Vietnam, Ho Xuan Huong has been something of an enigma. She is believed to have been born in 1772 and died in 1822. Her family history is disputed, but the general consensus is that she eventually became the concubine of a man named Tong Cuc, a ranking official of the Le Dynasty.
Despite her  role as a concubine, Ho Xuan Huong showed a rejection of social norms and irreverence uncommon for women of the time. (Remember that she was living in 17th/18th Century Vietnam–an era steeped in Confucian traditions, which brought with them the exaltation of education and family values, but often the subjugation of women as well.) Her convention-defying attitudes were conveyed in her poetry. She had an uncanny ability to write of mundane subjects, but inflect them with sensual undertones (or overtones). She was a master of the double entendre, delighting her audience and providing a rare voice against sociopolitical oppression.
Her poems were later translated into English by John Balaban in a book aptly titled Spring Essence, though it's almost always better to read the original if you can. You can view some of them here.