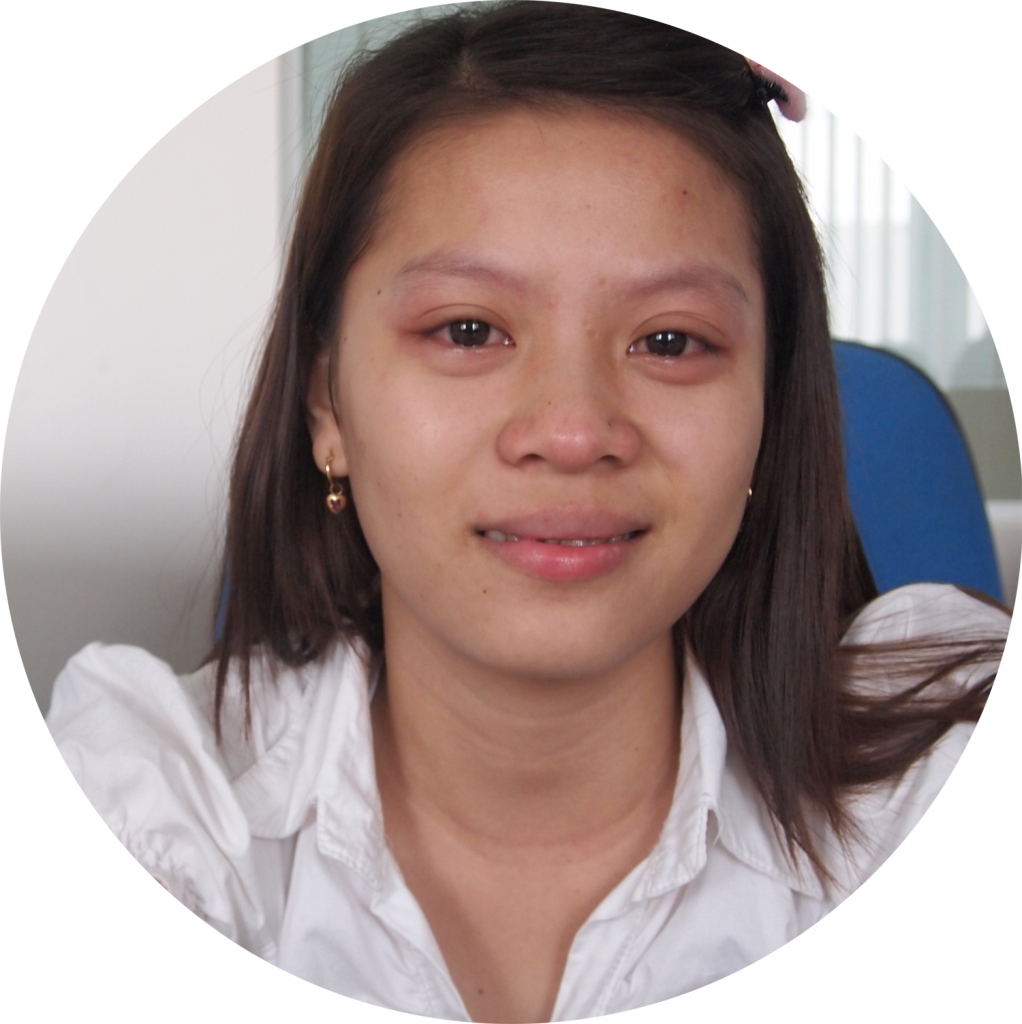 Meet Nguyen Thi My Linh, a second year student at the University of Agriculture and Forestry in Saigon majoring in Information Technology. My Linh also happens to be a 4-year recipient of the Nguyen Truong To Scholarship.
My Linh was chosen among hundreds of applicants for her amazing fortitude and optimistic attitude. She grew up in a coastal town, where her father supported the family doing various seafaring jobs. But the nature of his work was unstable, so her family's economic situation was never very secure. Meanwhile, her mother's health was poor, and there are still two younger siblings (one now in 10th grade and one now in 2nd grade), to take care of. In a chat with VNHELP, My Linh admitted, "When I received my scholarship, I tried to give that money to my mother so she could use it to take care of our family. But my mother sent the money back to me telling me to use it for my tuition and living expenses."
Being the smart girl that she is, My Linh realized that the best path towards ensuring a brighter future was through education. She worked hard in high school and made her way to university in the city. She dreams of becoming a university lecturer in IT in the future, improving her life and defying gender stereotypes as a woman in technology at the same time.
With this kind of determination and kindness, it's hard not to root for a girl like My Linh.
Follow the jump to the Vietnamese translation of this article.