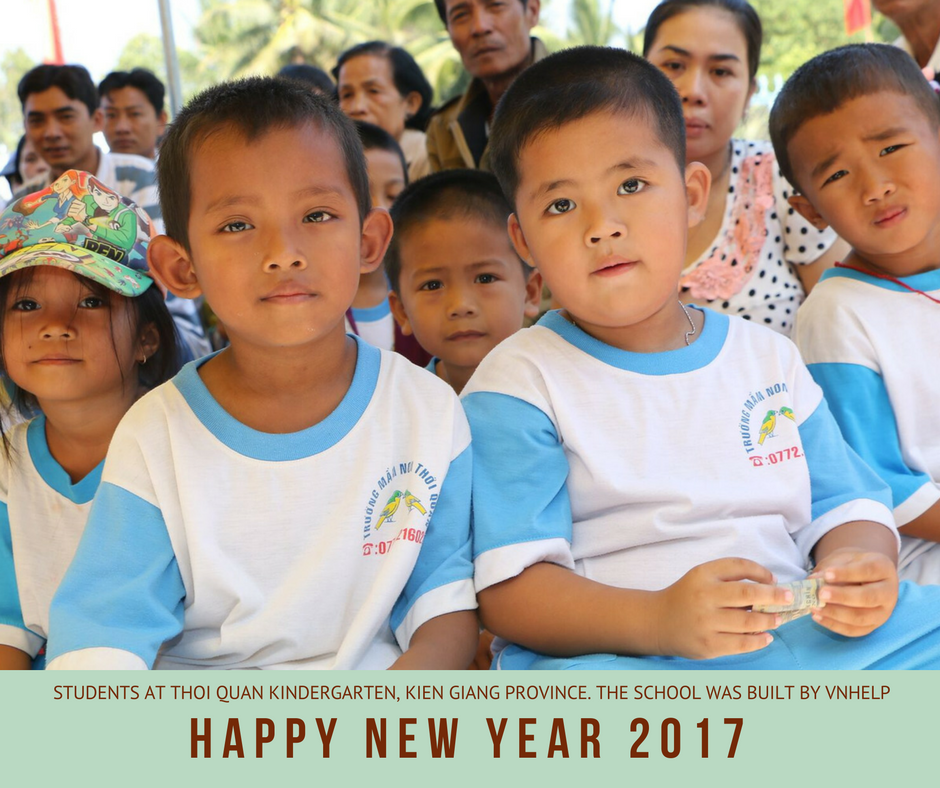 Dear Friends,
As we say farewell to 2016, we are sending you one more message on the last working day of this wonderful year. Thank you for your support in the past year that made our programs possible. Together, we have made lives better for many thousands people in Vietnam. And once again, thank you for accompanying us on the 25-year journey to provide humanitarian and development assistance to Vietnam (1991-2016).
We invite you to view the highlights of our achievements and to meet some of our beneficiaries in a 9 minute video, please click on this link.
It's not too late to make your 2016 donation today. Every dollar you give will go a long way to help those in need.
Happy New Year!
Sincerely,
Thu Anh Do
President & Executive Director