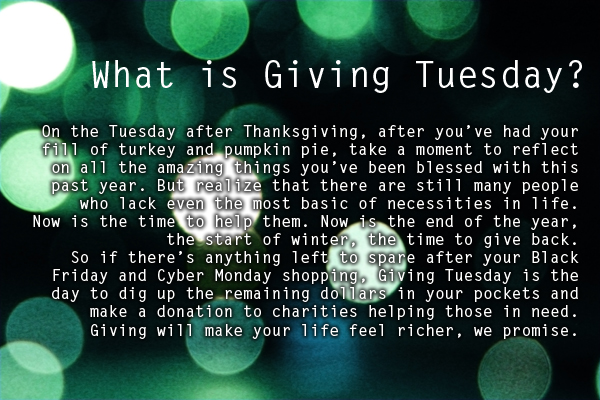 You've probably heard of Black Friday and it's digital cousin Cyber Monday, but have you heard of Giving Tuesday?
Giving Tuesday first began in 2012. It was started by 92Y, a community center and nonprofit organization in New York City. The folks at 92Y observed that in the U.S., there's a day to celebrate thanksgiving and two whole days to indulge in shopping, but no day to celebrate generosity. Why? Generosity has been a backbone of culture and society, but rarely does it receive the limelight. So Giving Tuesday aims to change that by dedicating a day to giving. It's a day to encourage one another to give to charity and think about how we can best put our dollars to use helping others in need. Giving Tuesday always falls on the Tuesday after Thanksgiving Thursday, Black Friday, and Cyber Monday. This year, it is December 3rd, 2013.
At VNHELP, we hope you'll give to your favorite charities, both ones doing work locally and globally. We hope you'll consider making a donation to VNHELP as part of your Giving Tuesday plans too. We sincerely appreciate it.
Happy holidays all!